Military Grade Smartphone Cases
Smartphone market is always blooming very rapidly every year. To keep up with competition, smartphone vendors always trying to offer something unique to its customers. Due to this, vendor end up releasing a smartphone which is too expensive but offering matching features.
Some premium smartphones from popular vendors like Apple, Samsung and OnePlus cost a fortune. Still many smartphones despite looking so beautiful and costing so much, are still fragile. So, to protect your phone from any accidental damage you need a tough and sturdy case.
So, in this article I am going to introduce you guys to some very popular and reliable military grade cases for your phones.
1. OtterBox Defender Series
OtterBox is a popular rugged military grade smartphone case manufacturer and its Defender Series is one of the best in competition. It is multi-layer durable phone case made with 50% recycled plastic and polycarbonate material.
This case mentioned here is compatible with iPhone 14 Pro Max only but you can find similar cases from OtterBox for your smartphone also. Its raised ages protect your screen and camera lens from any damage due to fall.
It is DROP + 4x tested military standard cases which is highly reliable and durable smartphone case.
Buy Here: Amazon
2. OtterBox Commuter Series
This commuter series from OtterBox is especially made for iPhone 14 Pro only. It is also made from polycarbonate material and comes with anti-slip feature. It works with wireless and MagSafe charging pads. It is a dual layer thin phone case made with 35% recycled plastic and comes with pocket friendly design.
It is DROP + 3X tested military standard smartphone case from OtterBox. It is slim in shape which fits in your hand perfectly.
Buy Here: Amazon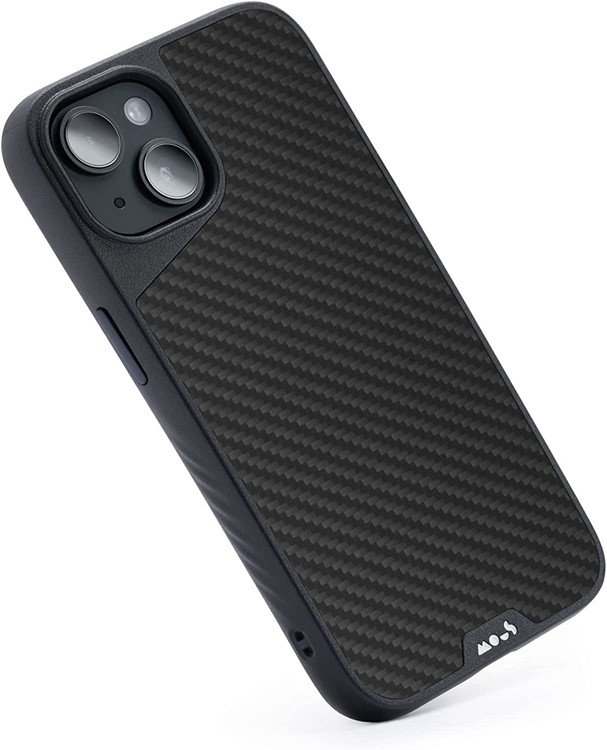 3. Mous Protective Case Limitless 5.0
Limitless 5.0 from Mous is an ultra-protective case which comes with AiroShock impact absorbing technology. It has sleek and stylish design that is made with very high-quality material. This case is especially made for iPhone 14 and it is MagSafe compatible.
Raised edges offer superior screen and camera lens protection. It also comes with limited lifetime warranty.
Buy Here: Amazon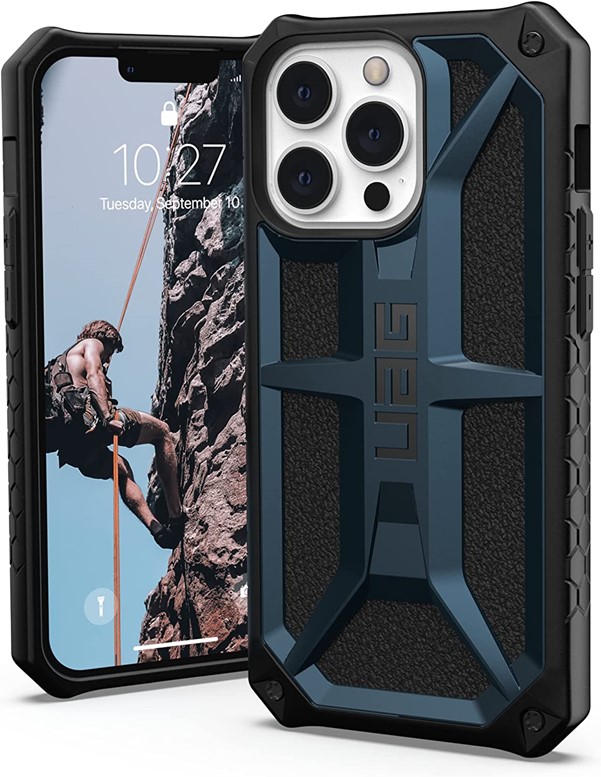 4. Urban Armour Gear UAG Monarch
Monarch from Urban Armour Gear (UAG) is made from leather and polycarbonate material. Its design might look bulky but it is lightweight and easy to grip case.
It comes with ultra-responsive tactile side buttons which delivers a crisp functionality. It is successfully tested to 20 feet drop test and comes with third party certified military standard. It is also compatible with wireless charging and Apple Pay.
Buy Here: Amazon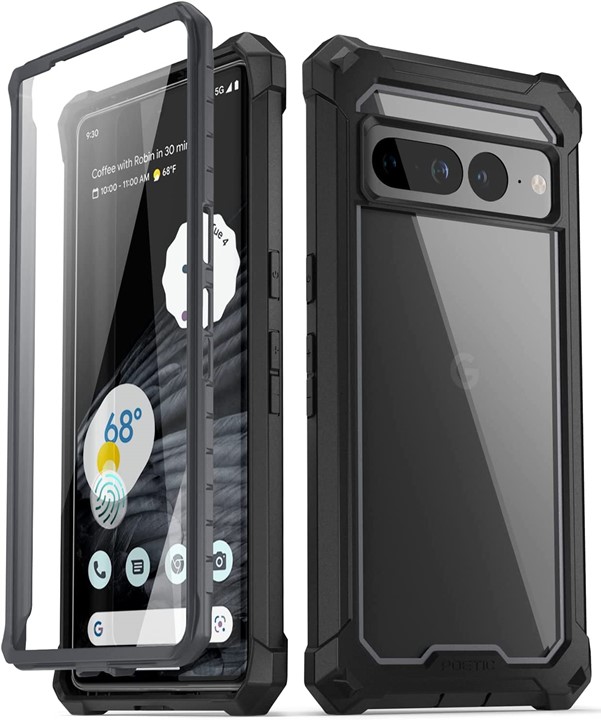 5. Poetic Guardian Series
Poetic Guardian is another option in military grade smartphone cases. Only thing that makes the difference from other cases listed here is that it comes with transparent back.
Despite transparent back panel it is quite comfortable to hold in a hand, it is lightweight as well. It extra raised lips and corners of the front hard frame to ensure that your smartphone screen is safe.
This case is made for Google Pixel 7 pro and similar case from Poetic can also be found for other popular smartphones. Transparent panel at the back is scratch proof and offers extra protection to your device.
Buy Here: Amazon
6. SUPCASE Unicorn Beetle Pro
SUPCASE Unicorn Beetle Pro is military grade case for iPhone 14 pro. It is winner of CNET's "Best Case Scenario" drop test. It comes with built in screen protector which prevents scratches.
It also comes with Kickstand which supports portrait and landscape hands-free viewing. Its raised bezels protect lens and screen superbly.
It also comes with belt clip holster which offers convenient, hands-free, and pocket-free carrying. Same cases from SUPCASE Unicorn Beetle Pro series are also available for other smartphone models.
Buy Here: Amazon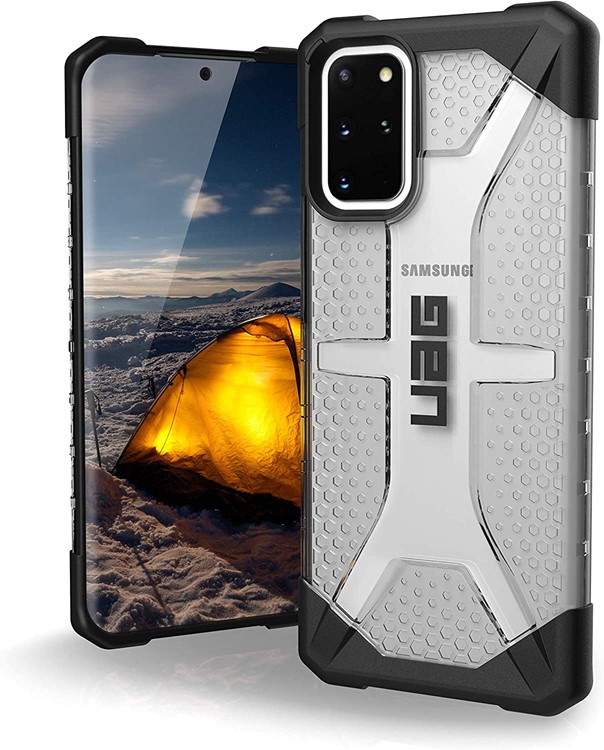 7. UAG Plasma
Plasma series from Urban Armor Gear (UAG) is another military grade ultra-thin protective case for smartphones. It is made from Thermoplastic Polyurethane material which makes it lightweight yet durable.
The case listed here is for Samsung Galaxy S20 Plus, but similar case can be found for other smartphone models also. It is compatible with Samsung Pay and wireless and reverse charging.
It comes with ultra-responsive tactile buttons which offers great click functionality. It is dramatically thin case which is quite comfortable to hold in hand and slip into the pocket.
Buy Here: Amazon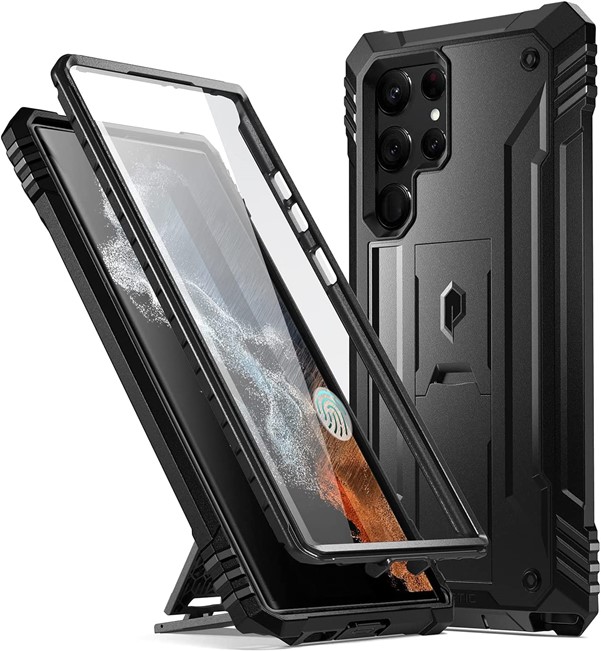 8. Poetic Revolution
Revolution series from Poetic is great military grade protective case for modern day smartphones. It looks stylish but very sturdy at the same time. Its extra raised lips and corners on the from provide super safety to screen from accidental drops.
It is made of polycarbonate material and comes with built-in screen protector with fingerprint stamp. It also comes with built-in pull-out kickstand for hands-free viewing.
Buy Here: Amazon
Conclusion
So, these are the best military grade smartphone cases you can buy in 2022 for your smartphone. You can keep your expensive smartphones protected with these durable rugged military grade phone cases.
Source: linuxhint.com